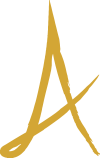 AMANDORLATO
2012
The Amandorlato is the wine that best represents the delicate balance between wine art and the dry process. His harmony is reached in the exactly moment when the winemaker feels to have get the exactly point betwe- en the typical sweet taste of the fruits of Valpolicella and the intense taste of bitter almond that dries the palate. It is warm and enveloping as the gentle breeze that we breathe during harvest and reminds us of emotions related to a past that comes back to life.
Intense ruby red colour with garnet highlights. Its bouquet offers a complex blend of black cherries, marasca cherries and dried fruit ending with hints of spices, cocoa and almonds. It has great structure and elegance on the palate, blending hints of chocolate and herbs. The game of sweet and dry is winning, with a harmonious finish of almonds.
Food
Amandorlato becomes an inspiration for the most resourceful chefs. Excellent with wild game and herb cheeses, and for chocolate-based tastings. Serving at 18°C.